Climate Scientists and Meteorologists, Apples and Oranges
Predictably, many climate contrarians have already misrepresented this paper. In fact, the Heartland Institute (of Unabomber billboard infamy) misrepresented the study so badly (and arguably impersonated the AMS in a mass emailing), the AMS executive director (who is a co-author of the paper) took the unusual step of issuing a public reprimand against their behavior.
The misrepresentations of the study have claimed that it contradicts the 97 percent expert consensus on human-caused global warming. The prior studies that have found this high level of consensus were based specifically on climate experts – namely asking what those who do climate science research think, or what their peer-reviewed papers say about the causes of global warming.
---
Posted on 1 December 2013 by John Hartz
SkS Highlights
Rob Honeycutt's Climate Bet for Charity, 2013 Update garnered the most comments of the articles posted on SkS this past week. Next in line is 4 Hiroshima bombs per second: a widget to raise awareness about global warming by John Cook and Bob Lacatena. Coming in third is John Cook's Attacks on scientific consensus on climate change mirror tactics of tobacco industry. All three are on this week's "must read" list.
SkS Toon of the Week
h/t to I Heart Climate Scientists.
---
Posted on 30 November 2013 by Anne-Marie Blackburn
As discussed in a recent Skeptical Science post, John Cook responded to an article by Anthony Cox published in the Newcastle Herald. In his article, Cox attempts to cast doubt on the scientific consensus on man-made climate change by focusing on Cook et al.'s 2013 peer-reviewed paper. Cox effectively rejects the paper's findings by using a well-known technique developed in the 1970s by the tobacco industry: "unrealistic expectations". More precisely, according to Cox a paper no longer supports the consensus if it does not explicitly specify the percentage of global warming caused by humans. As Cook points out, this allows Cox to ignore many papers that clearly state that human activities are behind ongoing climate change. For instance, a paper which includes
"Accumulating evidence points to an anthropogenic 'fingerprint' on the global climate change that has occurred in the last century"
does not endorse the scientific consensus when rated according to Cox's highly selective criterion. This can only make sense if people redefine rules to make it impossible to reach certain expectations, for whatever reasons. To the rest of us, it is clear that Cox is demanding an unreasonable level of scientific proof which simply cannot be met. No matter how much evidence supports anthropogenic climate change, it will be conveniently ignored since the bar has been set arbitrarily high without justification.
That those who reject the science of climate change use the same tactics as the tobacco industry is well documented. Yet some, including Cox, argue that the situations cannot be compared since the science supporting the link between tobacco and cancer/addiction is settled, unlike the science of man-made climate change. This ignores two things. First, the consensus on tobacco and its adverse effects on health was already strong when the tobacco lobby was trying to spread doubt about the science. There simply came a point when the evidence could no longer be ignored by the majority of people. Secondly, the consensus on man-made climate change emerged as a result of decades of research that have produced a large body of converging evidence. In other words, there is virtually no doubt that our climate is changing and that human activities are responsible for this change.
The tactics used by the tobacco industry were successful in delaying government regulation for years. Therefore it is not surprising to see these same techniques used by those who oppose action to reduce greenhouse gas emissions. Peter Sinclair has produced an excellent video that leaves no doubt about the similarities between what happened then and what is happening now. Some of the main parts are even played by the same people.
---
Posted on 29 November 2013 by doug_bostrom
The end of 2013 is racing into view along with a cluster of holidays traditionally involving gifts. Many of us face the puzzling question of what will please or prove useful to people whom we care about. Gift selection is a problem easier to solve when thinking about children but increasingly difficult as our beneficiaries grow older and often more cranky.
Holidays and celebratory gatherings are also an opportunity to hone our diplomatic skills. When a large number of relatives gather under one roof we have an opportunity to practice biting our tongues in favor of peace and harmony. Friendship and familial ties should transcend our urge to reignite favorite arguments.
If embarrassing everybody with yet another argument is off limits, why not let gifts speak for you? If you find yourself grinding your teeth at other times of the year over disagreements about physics and how the subject pertains to the increasingly torrid surface of Earth, here is a selection of gifts as cathartic for you as they are improving for those very special people in your life, such as your lovable but crazy uncle who thinks the sea floor is littered with undetectable volcanoes.
For starters, give the free gift of bemused toleration. If somebody you care about dismisses overwhelming evidence and expert agreement telling us we've got a climate change problem thanks to our caveman enthusiasm for hydrocarbon combustion, let them be a "skeptic" for a day, even if strictly speaking the term "skeptic" has nothing to do with their proclivity.
The highly respected body of anonymous experts we call "they" say that laughter is the best medicine.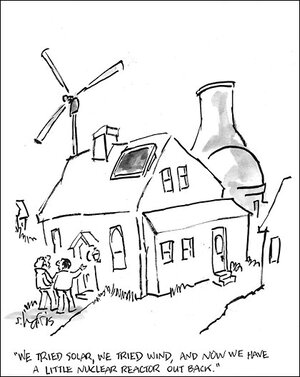 Perhaps it's also true that laughter disarms and provides an opportunity for facts to slip into otherwise closed minds. Cartoonist Sidney Harris-- familiar from his work with the New Yorker, American Scientist and other publications-- has gathered his own and other cartoonists' work into a compendium, 101 Funny Things About Global Warming. Included is a special section built around quotes from famous people who should know better, such as Lee Ioccoca's "We've got to ask ourselves: how much clean air do we need?"
For history buffs in a state of divorce from the recorded timeline as it actually happened, Spencer Weart's revised and expanded The Discovery of Global Warming should be a stimulating read. Reknowned historian of science Weart takes us from ancient times to the present as better understanding emerges of seeming insignifcant humans being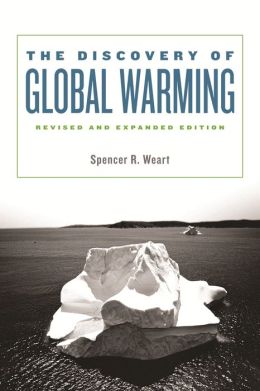 able to modify the planet on a huge scale.
---
Posted on 28 November 2013 by John Cook
The importance of public perception of scientific consensus has been established in a number of studies (e.g., here, here and here). Perhaps nothing underscores its importance more than the strenuous efforts that opponents of climate action have exerted in attacking consensus. For over two decades, fossil fuel interests and right-wing ideologues have sought to cast doubt on the consensus:
Consequently, it comes as no surprise that our paper Quantifying the consensus on anthropogenic global warming in the scientific literature has come under intense attack. Since published 6 months ago, nearly 200 articles have been published online attacking our paper. The attacks have come in the form of blog posts, Youtube videos, cartoons, papers, reports and conspiracy theories. The most entertaining conspiracy theories are Christopher Monckton's suggestion that the high-impact journal Environmental Research Letters was created for the purpose of publishing our paper and Anthony Watts' accusation that Dana Nuccitelli has vested interests in oil.
Attacks on any scientific consensus, whether it be human-caused global warming or the link between smoking and cancer, exhibit five characteristics of science denial. Similarly, the attacks against our paper have exhibited the same five characteristics. Some of these characteristics are on offer in an opinion piece by Anthony Cox published in the Newcastle Herald. I was granted the opportunity to publish a response in the Newcastle Herald, which was published today:
---
Posted on 28 November 2013 by
This video was created by Hank Green of the vlogbrothers, using several Skeptical Science resources to debunk 10 common climate myths in rapid fire fashion. Happy Thanksgiving to our American readers.
---
Posted on 27 November 2013 by Rob Honeycutt
A couple of years ago I happened upon a German "climate contrarian" website called NoTricksZone run by Pierre Gosselin. While reading through one particular post I made an off-hand comment that I'd never found a skeptic who would put their money where their mouth is related to climate.
Well, Pierre took that as a challenge and we got together to create a gentleman's climate bet with proceeds going to a charity of the winner's choice. (Correction: As Tom points out in the commens the terms state, "...the charity organisation is yet to be chosen, but will (1) be one that both sides agree on, (2) help children in dire need (3) have low overhead and (4) be international.") That was back in early 2011. It became the Climate Bet for Charity, subtext: "Will the next 2011-2020 decade be warmer than the previous 2001 – 2010 decade?"
To date, climate realists have put up a total of $5200 and the climate skeptics have put up $2000. So, already, my original claim is holding true, that skeptics are generally not willing to put their money where their mouths are. (Yes, bets are meant to include a bit of taunting. I'm perfectly willing to keep with that time honored tradition.)
A Third Party Tracking
The other day I was surprised to find a third party had created a chart to track the progress of the bet, and even further surprised that they were gloating over the current decade running cooler than the last.
Fig 1 - Graph created by "KiwiThinker"
I had a hard time making out exactly what they were tracking here at first. Initially it looked like they were merely tracking the monthly average of the past decade relative to the current decade, which is not what the bet is. And I made several erroneous comments to that effect.
I pulled up the UAH and RSS lower tropospheric anomalies through WoodForTrees.org and did the calculations myself. Sure enough, the average of UAH and RSS for the 2001-2010 decade comes out at 0.226C. The current 2011-present decade is running at 0.173C. That's 0.053C below the last decade, based on, yes, three years of data. So, they actually do have this much correct.
---
Posted on 26 November 2013 by John Hartz
As the Warsaw climate talks end, the hard work is just beginning

Ban Ki-Moon scolds rich countries backtracking on climate

Cities take meaningful climate action as nations lag

EU climate chief says UN talks hinge on 2015 deal

Principles of global deal agreed on after deadlock over 'contributions'

Rich vs poor deadlock broken at UN climate talks

South scores 11th-hour win on climate loss and damage

Understanding Warsaw: capitalism, climate change and neocolonialism

US and China must act on climate change rhetoric, says German minister

Warsaw climate talks end with compromise

Warsaw climate talks leave much work to do for 2015 deal

Warsaw climate talks set 2015 target for plans to curb emissions
As the Warsaw climate talks end, the hard work is just beginning
Weary delegates trudging home from an exhausting and sleep-deprived fortnight of climate change talks in Warsaw may be unwilling to acknowledge it, but the hard work is just beginning. Like schoolchildren after a packed day of lessons, they have been sent back to their national capitals to "do their homework".
By the first quarter of 2015, countries must come forward with their "contributions" to global reductions of greenhouse gas emissions, that will come into force from 2020.
Those contributions – not the stronger "commitments" wanted by the developed countries – will be the centrepiece of any new worldwide agreement on climate change, scheduled to be struck in Paris in late 2015. They could take the form of curbs to the future growth in emissions, in the case of developing countries, and absolute reductions much tougher than those agreed up to 2020, for the developed contingent.
As the Warsaw climate talks end, the hard work is just beginning by Fiona Harvey, The Guardian, Nov 25, 2013